Our Services
Short and long form documentary production
From the Blog
Follow our creative journey
Tamara Perkins and Jesse Dana were awarded BAVC's 2014 MediaMaker Fellowship which provides in-kind training and production grants for independent artists at work on social-justice film and multimedia projects. The MediaMaker Fellowship builds an engaged national community of creative media artists from diverse fields, increases their capacity for project completion and lasting impact. Today the […]
We came in just under the wire but we made it!! Thank you for continuing to promote the project and champion our success all the way to the finish line!! We're excited to begin the process of editing and finishing the film! We'll continue to post updates as the project develops. You can also follow […]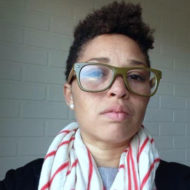 MARIA JUDICE has crafted a space to support authentic voices in media as an IMPACT PRODUCER. She leads the charge through the role of producer with essential business, marketing, and creative skills. She received her M.F.A. from CalArts in Film/Video. As an award winning writer/director, her experience ranges across new media platforms, traditional media, technology, public art and subjects that matter left of center.
Indigo Impact, a meditation on CREATIVE STRATEGIES, focuses on messaging, impact, engagement, audience building, and outreach. A place for thoughtful and authentic voices to connect, collide, and converse. Through words, story and images we build upon or challenge our understandings, making us all wiser as a result.
INDIGO IMAPCT
Impact, Outreach & Audience Building
@indigoimpact
@indigoimpactco
@mariaajudice
- Maria Judice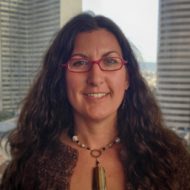 Tamara Perkins is a change maker focused on documentaries that inspire dialogue, empower and provide voice for vulnerable communities. A grief support facilitator, Tamara developed programs such as the Wisdom Project and San Quentin Media Project that train at-risk youth and incarcerated men in filmmaking as a tool for transformation. She has spoken on prison and human rights issues at agencies and universities such as Equal Justice Society, Houston Institute, and Stanford Law. In 2009 the National Council on Crime and Delinquency presented Tamara with their Media for a Just Society Award. Tamara presented a talk titled 'Life After: Embracing our Common Humanity' at a TEDx conference in October 2013.
- Tamara Perkins